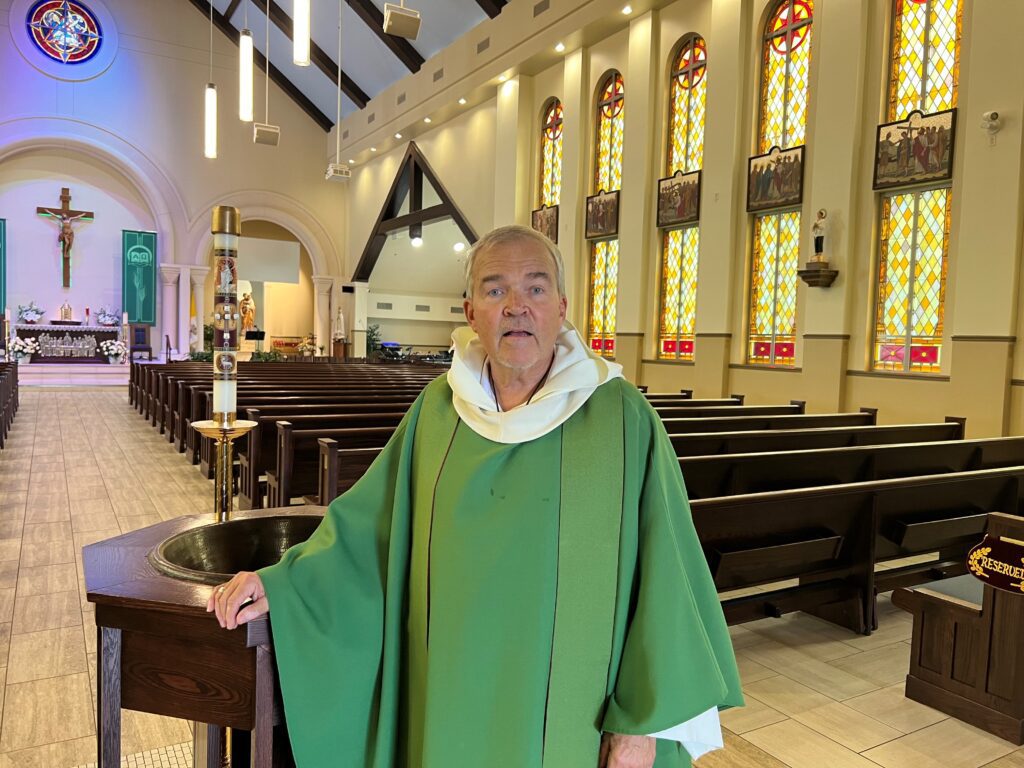 Fr. Jim Torpey
Retired Associate Priest
I was born, raised & lived in Pottsville, Penna most of my life. One of two children, my sister, Jane Ann (died in 2001) , at a young 44, a month after my father's death, James Francis. I'm James Michael.
I was ordained for the Diocese of Allentown, Penna, 14 May 1983. I served the diocese until my health precipitated my early retirement. My mother, Betty Lou, came to live with me until her death at 90, 15 Aug 2020. I moved from Pocono Pines, PA to Florida, in Feb of 2021 along with my Chocolate lab, Luna Joy.
Since moving here, living in Summerglen & through the generosity of Fr Tom, I've been associated with St Thérèse Church, assisting, at his direction, when needed.
View All Staff Members